Shannon Elizabeth and Derek Hough had been eliminated from the TV Series "Dancing With The Stars. Elizabeth reportedly had been teary eyed because she had already dance her last tango for the show. Though they haven't earn the lowest score from the judges, the combines judges score and audience votes put them down.
The couple who got the lowest score, Christian dela Fuente and Cheryl Burke had stayed. Cristian de la Fuente came into Tuesday's show in last place, losing points Monday after he hurt his arm and dropped partner Cheryl Burke to the floor during their samba performance. He left the set during the live broadcast and was taken to the hospital.
The list of eliminated stars are growing including Marlee Matlin, Priscilla Presley, Adam Carolla, Steve Guttenberg, Monica Seles and Penn Jillette. The remaining contestants are Taylor, Yamaguchi, de la Fuente, R&B singer Mario and Broadway star Marissa Jaret Winokur.
2:58 pm |

American Idol judge Paula Abdul must be hearing double. On April 29, 2008, American Idol decided to change the program format, they left the judges appraisal after the all the participants have finished their performance. So after the first set of performance Paula Abdul give her feedback for the Top Five Finalists. She started with Jason Castro and commented for the two songs that Jason supposely sung. The twist is Jason had only performed one song.
This week judges Abdul, Randy Jackson and Simon Cowell were made to take notes, then offer individual critiques in rapid succession at the end of each round. The reason, Seacrest offered, was because "this show is so tight."
This week the contestants performed two Neil Diamond songs. However after each of them sung their first song the judges will offer their comment and on the first set that's where Paula blundered. After Randy Jackson give his comments, it was Paula's turn to give jher feedback.
"Oh gosh, we've never had to write these things down – I'm not fast enough," she began, shuffling through her notecards. "Jason, first song, I loved hearing your lower register, which we never really hear, um …"
The first statements are good enough, but let's look at the next one.
"The second song, I felt like your usual charm wasn't – it was missing for me. It kind of left me a little empty."
Empty? Ahm, I though Jason only performed one song?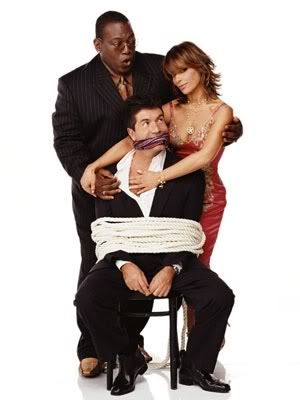 American Idol have the highest television rating in the US. However, the show is experiencing decrease in ratings as the show goes on. Bosses from their parent company FOX are not happy with the results of their research, they think that they need drastic changes to continue holding the highest ratings and not to make it shrink.
So the company made a survey on viewers of American Idol on what they are happy and not happy about concerning the show. They ask questions on what changes should be made, who should stay, where will the show start and many more. What interest the viewers more and what should they do differently if they where in the show.
One part of the survey ask the viewers about the four big personalities in American Idol namely Simon Cowell, Paula Abdul, Randy Jackson and Ryan Seacrest and how they rank each one of them based on their personal enjoyment.
Personally, I think that one of the reasons why the show ratings went down is because of the popularity kind of elimination that's happening in American Idol. Some viewers may dislike this because some of the best singers were eliminated not because they can't sing but because the voters don't like them.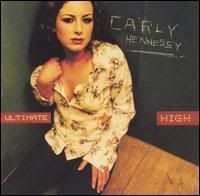 Carly Smithson is the latest drop out from the 7th seasong of the singing search American Idol. The 24-year-old Irish bartender from San Diego is accompanied by Syesha Mercado in the bottom 2 which is a shocked for both the judges, the fans and the participants. Many expected Brooke White to go this week because of her unfortunately not so good take two performance.
It was Andrew Lloyd Webber themed week and Carly performed the song "Superstar" from "Jesus Christ Superstar". She had garnered excellent reviews from the judges. Syesha was a smashed with her version of "One Rock 'n' Roll Too Many" from Webber's "Starlight Express" broadway musical.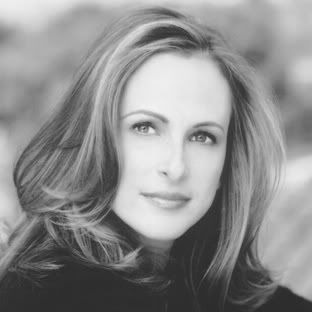 The deaf and mute participant of Dancing With The Stars, Marlee Matlin has been voted out. She had came into Tuesday's results show with 21 out of 30 points. The actress lost her timing at various points during her mambo Monday with professional partner Fabian Sanchez, and the judges noticed it. The judges comments are as follows:
Judge Carrie Ann Inaba said "You guys looked like you were forcing and struggling." She noted that the mambo is more rhythm-dependent than other ballroom dances and she expected it to be most difficult for Matlin.
"You did a great job but it just looked uncomfortable throughout." Commented by head judge Len Goodman.
(more…)

The youngest "American Idol" winner, Jordin Sparks, has been advised to cancel several concert dates after being stricken with a serious throat injury. The Centre Daily Times stated that the doctors say that the injury could cause permanent damage to her vocal cord.
She was  to perform at Bryce Jordan Center yesterday but she was unable to. A spokesman for the arena at Penn State announced this statement, "Because of the risk of permanent vocal cord damage, Sparks has been ordered to strict vocal rest and will not be able to perform anywhere until her condition improves."
Jordin Sparks also had to cancel an Earth Day concert on the National Mall in Washington D.C. scheduled for Monday and an appearance on April 26 to open up for Alicia Keys. Whether she will be well enough to rejoin the tour, her biggest break since winning "Idol" remains unknown.
Sparks also had to cancel an appearance last week on the "Live With Regis and Kelly Show," according to WCBS.
Well, this season of Till Death Do Us Part on Big Brother 9 is winding down to an end… and a rather boring one at that.
Sorry, but I just can't connect with the houseguests and this season it seems like the producers are working extra hard to manipulate us into guessing the outcome of what should be obvious. Clever editing can do that I guess. But even the best editing can't make boring contestants into interesting ones…
Now we have Sheila, Adam, Ryan and Sharon as the final 4. Not exactly a tv fun house.
Dancing with the stars or kissing with the stars?
Yesterday in Malibu, Dancing With The Stars contestant Shannon Elizabeth, 34, was seen kissing and not dancing with her 22 year old partner Derek Hough.
It was common knowledge that she had a boyfriend or maybe not anymore after he sees those pictures.
Personally I can't blame her for being attracted to Derek Hough, after all he is kind of cute, but then again compared to her he is just a baby.
Dancing With The Stars
Shannon Elizabeth and Derek Hough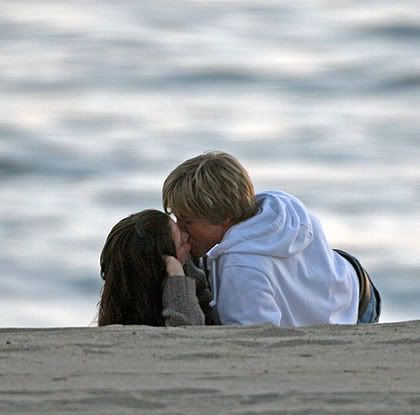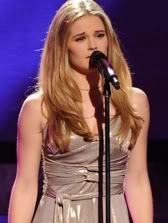 Kristy Lee Cook was voted out on American Idol last night. Cook, 24, from Selma, Oregon, was sent packing after a season-record total of nearly 36 million votes, based on the finalists' Tuesday performances of Mariah Carey tunes.
Kristy Lee Cook sang her rendition of "Forever" and failed to impress the judges with her country version. Last night, "Idol" judge Simon Cowell correctly predicted it would be Cook's week to go. Cook was joined by Syesha Mercado and Brooke White in the bottom three.
There are only six remaining American Idol finalist that will compete against each other on the remaining weeks. Those includes David Archuleta, David Cook, Jason Castro, Carly Smithson, Syesha Mercado and Brooke White.
American Idol is the most watch American Television show getting about 30 million viewers in the US alone. The seventh season will end up on May with the live season finale.

This week on American Idol, it was Mariah Carey who teach them on their vocals. Yesterday it was Mariah's hits that the Idol finalists have sung and performed on stage. I watch them on their performance and I can say that the boys won the night as Simon said. David Archuleta set the mood when he sang "When You Believe" a duet by Mariah Carey and Whitney Houston. It was one of his best performance. Then David Cook sings an amazing rendition of Mariah's "Always Be My Baby", of course with the rock edge as he was known. Then Jason Castro sang "I don't Wanna Cry", a relaxing unique ballad from a unique performer as Mariah said on her interview. The girls have also done well. Syesha Mercado sang "Vanishing", Carly Smithson sang "Without You", Brooke White sung "Hero" and Kristy Lee Cook sang "Forever".