American Idol season six runner-up Blake Lewis was dropped by his label Arista Records. He says its no big deal.He recalled the conversation on his My Space Blog, "Ring, ring, ring went the phone. Iain my manager baring the news. Arista isn't picking up the second option," "Meaning, I'm not doing another record with them. I'm totally fine with this."
Though he was a fan favorite on the American Idol show, the move comes after disappointing sales — roughly 300,000 copies sold — since Lewis released the album Audio Day Dream last Christmas.
"I guess the right time was now," he writes. "No biggy."
He is, at least, in good company. Past Idol winners Taylor Hicks and Ruben Studdard, and fellow runner-up Katherine McPhee, also lost their deals with Arista Records.
10:44 am |
Big Brother 10 starts up again July 13, 2008
| | |
| --- | --- |
| | I wonder if this next season of Big Brother will be better than the last one this past winter??? I have great expectations for Big Brother 10 on CBS! |
I also wonder if the Early Show will be interviewing the ejected houseguests like they used to do? They did not do that this past winter for some reason… nor did they do the usual Survivor interviews.
Well, I sure could use something decent on tv to watch! Big Brother 10 might just be the ticket!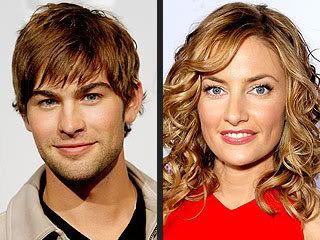 A woman will try to seduce the Gossip Girl hunk, Nate Archibald, and she's more experience and older too! Madchen Amick will join the Gossip Girl ensemble when the next season begins on September 1 this year. Amick was last seen at Twin Peaks and Viva Laughlin. She will be cast as Catherina Mason at one of the most popular TV shows today, Gossip Girl. Catherine will try to tempt Nate (played by Chace Crawford) into an implicit romance.
In the first season of the CW show, Nate famously broke up with Blair Waldorf (Leighton Meester and was last seen (possibly) rekindling with newly single Serena Van der Woodsen (Blake Lively).
Will Nate fall prey to a cougar? And how will the prep school queens handle competition from an older woman?