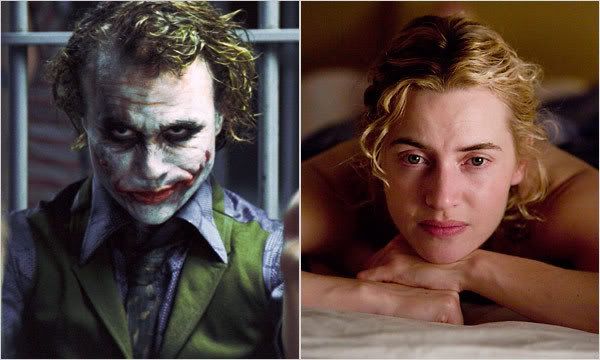 Guess who won big at the Golden Globe Awards last Sunday? The stars of television and the movies have walk down the red carpet to honor this years Gloden Globe Awards. Lots of big time artist like Jennifer Lopez, Demi Moore, Rumer Willis, Colin Farrell, Don Cheadle and more have presented the winners of the said event.
The big winners of the 2009 Golden Globe Awards includes Kate Winslet, Slumdog Millionnaire, Heath Ledger, Colin Farrell, Mickey Rourke and Vicky Cristina Barcelona. As for the TV shows, Mad Man, John Adams and 30 Rock gain most of the awards.
Slumdog Millionaire, about a young man in India whose arduous life unfolds during his stint on his country's version of Who Wants to Be a Millionaire, was named best dramatic picture. It also took home Globes for its director Danny Boyle, as well as for its original score and screenplay.
(more…)
2:50 pm |

Well, well…the new season of American Idol is about to take off in no less than a week from today! And the Fox channel had been wetting the appetite of all American Idol fanatics by having a show called "12 Days Of Idol" into their Fox Reality Channel since the opening of the year for the preparation of the 8th season of American Idol.
This show is about the selected performances last season of American Idol, from the audition to the season finale David A Vs Davis C face off. And this shows will be aired till the 13th of January on the Fox Reality Channel show "12 Days Of Idol".
"Fox Reality Channel is the official home for American Idol Season 7," said Bob Boden, who is SVP of Programming, Production & Development for Fox Reality Channel. "We offer our viewers more Idol content than any other cable network, starting with the '12 Days of Idol' in January, followed by our original, American Idol Extra in March."
(more…)