Last week America voted for the first three contestants to enter the Top 12 of American Idol Season 8. America voted Danny Gokey, Alexis Grace and Michael Sarver. This week did America voted the right persons to go to the Top 12?
First the contestants performed I Just Can't Stop. Adam Lambert and Kai Kalama manage to out stand the others on this performance. Ryan next takes a look back at the performance night on American Idol when the lucky twelve prepared to perform live. He remembers how Simon commented on the bad choice of songs, and how the judges reacted to Nick's comedic performance – with Simon telling him he prays he doesn't go through to the next round! Ryan wonders who made the biggest impression on America!
First Allison, Jesse and Matt where called first. Allison was a clear favorite on performance night because of her intense singing (and she's only 16). However, she's not really seen on the early stages of the show, not frequently like the others. But surprise! She make it to the Top 12!
(more…)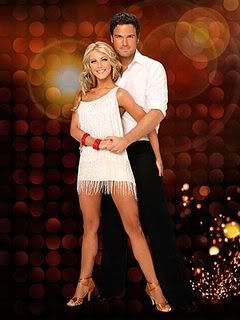 Chuck Wicks and Julianne Hough
Last week, ABC has revealed the season 8 cast of Dancing With The Stars and last night they presented the promo pictures of the 13 pairs. Check out their photos here! Who's the hunkiest and gorgeous of them all?
The highlights: Lil' Kim, looking fuh-ierce in a barely-there sequined number, vamping it up with pro partner Derek Hough. Apple co-founder Steve Wozniak wearing a pink button-down that matches partner Karina Smirnoff's fluffy cotton candy-colored outfit. And Jackass prankster Steve-O cleaned up (and wearing clothes!) next to partner Lacey Schwimmer.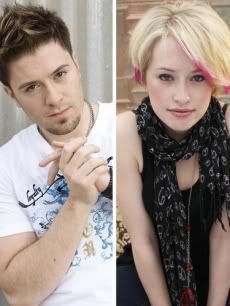 The first live results show was aired last night on American Idol TV Season 8. The twelve performers came from the first group of the remaining 36 contestants and only 3 of them will go through, ending up in the Top 12.
The group came out singing I'm Yours, making it the first group song of the season. Ryan Seacrest observe that though the group started out a strong beginning, they can't help to cracked out under pressure. Tatiana del Toro is subdued and becoming crazy.
Casey Carlson sang the song Ever Little Thing She Does is Magic which the judges didn't like and she didn't make it to the Top 12.
Next, is Stephen Fowler singing Rock With You. The judges deemed the song is not right for him and the fans decided not to make him through.
(more…)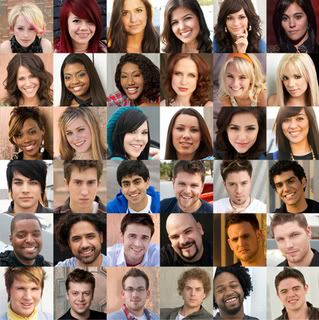 Last week American Idol Season 8 had chosen the Top 36 contestants that will be vying for the audience votes. They had been given a chance to prove that they are worthy for the Top spot. Here are the complete list of this season's Top 36.
Anoop Desai
He was the nerdy type during the auditions but he conquered Simon and the other judges with his voice. Anoop Desai, 22 years old is from the town of Chapel Hill North Carolina. Desai is working on his master's degree at the University of North Carolina. During his undergraduate years, he was a member of the UNC Clef Hangers, an a cappella group.
Von Smith
He was dubbed by Simon as "too theatrical" but SMith stand out and moved on to the TOP 36 contestants. Smith plays piano and is fluent in Spanish. His other hobbies include dancing, acting and songwriting. He is 22 years old and a residence of Greenwood, MO.
Alex Wagner-Trugman
He had a sing off with fan favorite Cody Sheldon but Cody didn't make it. Wagner-Trugman is a sophomore at the University of Miami. He began singing in high school, and he plays piano and guitar. His hobbies include playing video games and basketball. He lives in Studio City California and he's only 19.
Adam Lambert
Early in the race, he is basically the most receive by fans, even dubbing him the next David Cook. Simon told him that he is too theatrical but on the round in choosing the TOP 36 he belted out a Cher song and impress the judges. Lambert grew up in San Diego but currently lives in Hollywood. He began singing at age 10, and has been involved with musical theater for the past eight years. He's 26 years old.
(more…)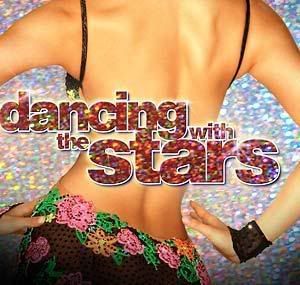 The season eight casts of Dancing with the Stars was bit by bit revealed during commercial breaks in between ABC's Sunday night prime time lineup. The contestants names were dropped when Extreme Makeover: Home Edition started, and continued throughout the telecasts of Desperate Housewives and Brothers & Sisters.
For the first time on the show, a celebrity couple — singer Jewel and her husband, rodeo star Ty Murray — will compete against each other. Another twist is a real life couple will compete on DWTS together and that would be Dancing champ-turned-country-singer Julianne Hough and her boyfriend, country singer Chuck Wicks.
Real-life professional couple Maksim Chmerkovskiy and Karina Smirnoff, who got engaged last December, will compete against each other with their respective celebrity partners.
(more…)
American Idol welcomes the 147 Idol hopefuls in Hollywood last night. They made it from the national auditions to the Kodak Theatre, where they were informally enrolled in a bootcamp of makeovers and coaching at the start of Tuesday's Idol episode. The singers also got a little speech from "Copacabana" singer Barry Manilow. His definition of stardom? "Preparation meets opportunity." You said it!
And the auditions go on for the top 36 contestants. Some recognizably good voices got put through to the next day: Lil Rounds, 23; Anoop Desai, 21; Jasmine Murray, 16; Rose Flack, 17; Jorge Nunez, 20; Jackie Tohn, 28; Jamar Rogers, 26, and his music teacher buddy Danny Gokey, 28; Jeremy Michael Sarver, 27; David Osmond, 28; Adam Lambert, 26; and Emily Wynne-Hughes, 21.
(more…)